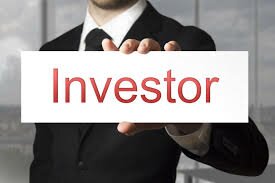 Can you become an investor when you have no time?
This is one of the biggest doubts that most people have. Because even those that have spare capital to allow for investing hardly find the time to become an investor. But the truth is that you can indeed become an investor, a good one, even when you do not have time. All you need is the right investment choices and the right support. One thing we all know for sure that tomorrow we would be busier than we are today. And just because we are busy the expenses are not going to come down. With the expenses growing and the income nearly saturating a good investment plan is essential even when you have no time for it. So here are some tips for those who are looking to start their investment journey with a little money but no time at hand.
Passive investing is a reality
Passive investing is something that almost all investors do at some point. These passive investment options might not result in huge profits within a short duration. But when you think long-term this is definitely going to fetch results that are on par with those reaped by the experienced investors.
Managed funds might help
There are many options when it comes to managed funds. These are the types of investments where all you have to do is to deposit the capital and allow a fund manager to do your investments. It is true that this one does attract higher rates of interests than most investments but the tax benefits, and the long-term profits would tally for the expenses made.
Don't be skeptical about the bots
Robo-advisors have gained a lot of traction in the recent times. There are many fully automated systems and there are a few hybrid systems as well. A fully automated system is where a bot analyses the available funds and takes inputs about the financial goals and preferences. Based on these inputs the best investment plans are drafted and the portfolio is built. In the case of hybrid platforms, there would be bots used in some parts of the process and the investor would also be able to get in touch with human advisors whenever required. This is a combination that many feel very confident to work with. In both the processes all the investor does is to complete the documentation process to create an account and then make a deposit. So without having to spend time or efforts that investor can walk away with the profits.